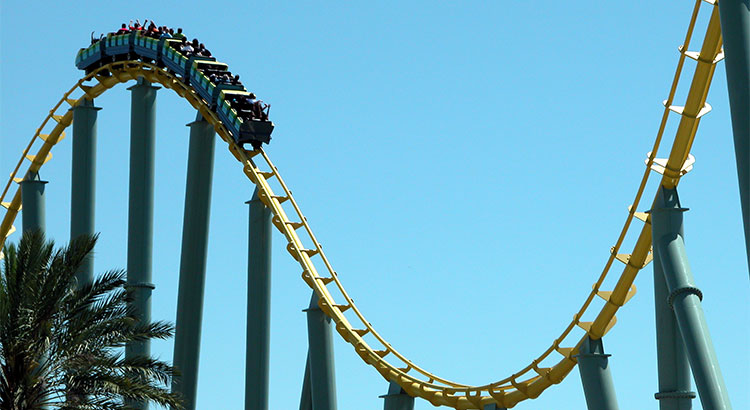 Interest rates for a 30-year fixed rate mortgage climbed consistently throughout 2018 until the middle of November. After that point, rates returned to levels that we saw in August to close out the year at 4.55%, according to Freddie Mac's Primary Mortgage Market Survey.
After the first week of 2019, rates have continued their downward trend. As Freddie Mac's Chief Economist Sam Khater notes, this is great news for homebuyers. He states,
"Mortgage rates declined to start the new year with the 30-year fixed-rate mortgage dipping to 4.51 percent. Low mortgage rates combined with decelerating home price growth should get prospective homebuyers excited to buy."
In some areas of the country, the combination of rising interest rates and rising home prices had made some first-time buyers push pause on their home searches. But with more inventory coming to market, continued price growth, and interest rates slowing, this is a great time to get back in the market!
Will This Trend Continue?
According to the latest forecasts from Fannie Mae, the Mortgage Bankers Association, and the National Association of Realtors, mortgage rates will increase over the course of 2019, but not at the same pace they did in 2018. You can see the forecasts broken down by quarter below.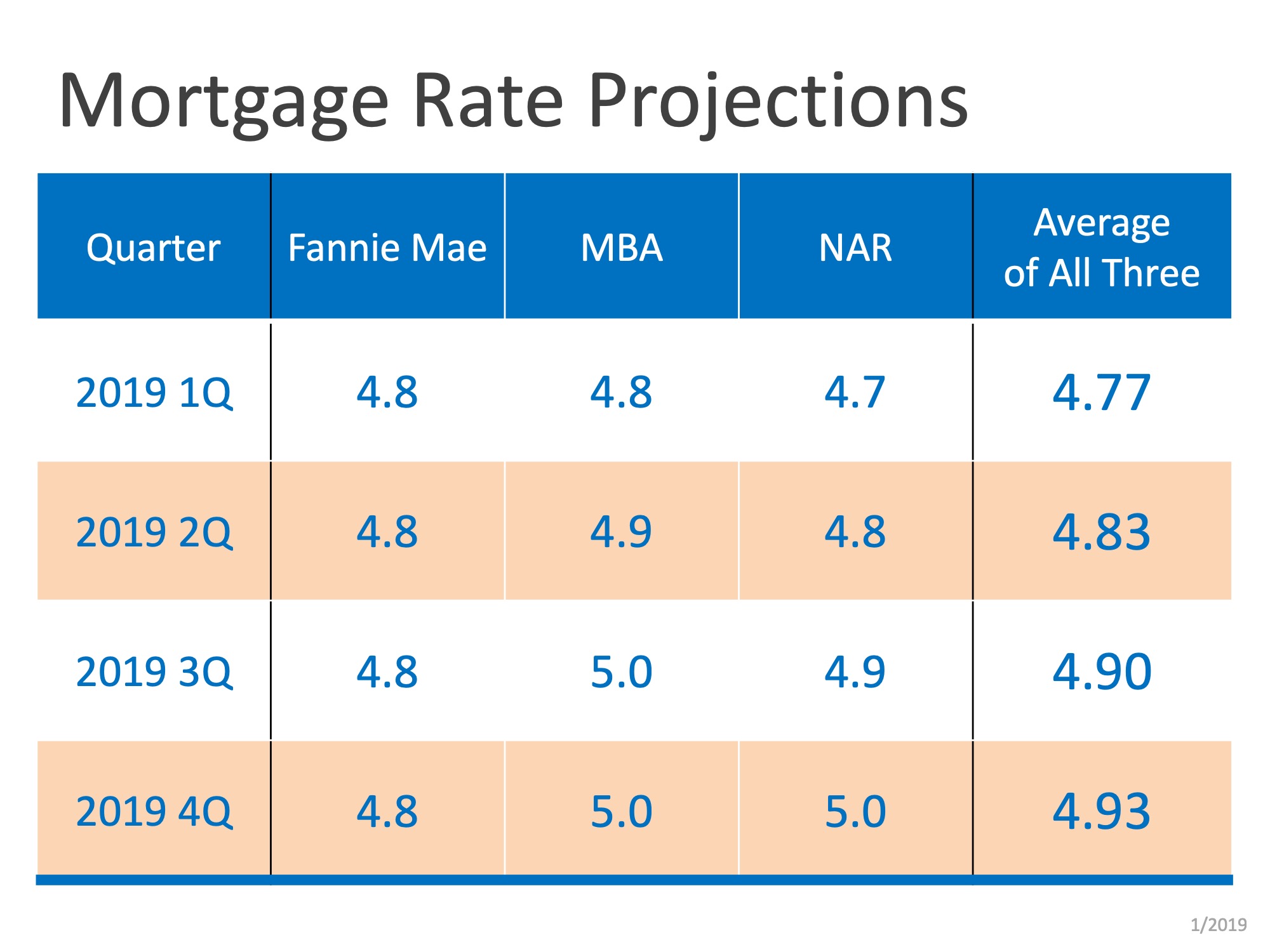 Bottom Line
Even a small increase (or decrease) in interest rates can impact your monthly housing cost. If buying a home in 2019 is on your short list of goals to achieve, let's get together to find out if you are able to today.
Contact your Coachella Valley local Realtor expert, Kim Harris Chiarelli, to learn more about country club communities and golf course living.
"We have bought & sold several homes across the country and worked with several different Realtors. Kim, is the ONLY ONE, who has impressed us with her honesty, knowledge, resources and most of all her patience & skills in finding our perfect home. As buyers from out of state, for almost a year, she researched every listing, pre-viewed them herself and even face timed us any potential ones, prior to us flying in to see them. She kept us informed of the market trend in the area and researched numerous listing and guided us accordingly. She helped us understand every community in the area by showing us the pros and cons of each. And targeted the best suited for our lifestyle." Verified 5 STAR Zillow Review.
To experience the same 5 STAR quality experience and knowledge of the Coachella Valley area, contact Kim Harris Chiarelli at 760-895-8457 or CaDesertLiving@gmail.com. Working with the areas most respected home financing representatives, Kim will make your home buying a great experience. Give Kim a call!