The Palm Springs Festival of Lights Parade is December 1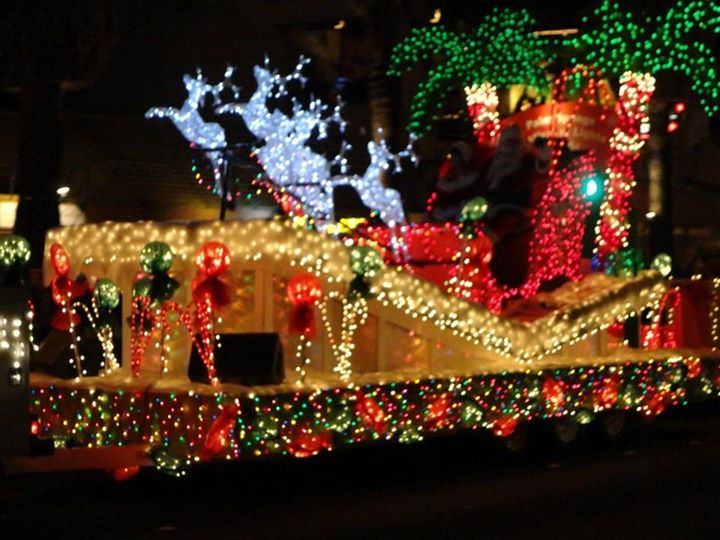 The Coachella Valley Knows How to Celebrate Christmas!
Christmas lights shine brighter in Coachella Valley! You will not want to miss the Festival of Lights on December 1. One of the many blessings of living in Coachella Valley is our amazing holiday celebrations. Following the Palm Springs Tree Lighting event on November 1 is the Festival of Lights. Here are the details as shared by http://psfestivaloflights.com/ and Palm Springs Parks and Recreation Department:
The Palm Springs Festival of Lights Parade kicked off in the early 1990's along Palm Canyon Drive and has been held every year since on the first Saturday in December — becoming a much-loved holiday tradition in downtown Palm Springs! The parade was the brainchild of former Mayor Will Kleindienst and a small group of community minded individuals who believed it important to offer the Coachella Valley an event that would allow residents and visitors to celebrate the spirit and joy of the holiday season while at the same time creating a unique tourism event, which over the years has brought in an estimated 100,000 people annually to the downtown. Over the past 22 years, the parade has featured a host of marching bands, performing groups as well as the Budweiser Clydesdales, Mickey and Minnie Mouse, Snoopy and the Gang — and of course Santa and Mrs. Claus!
Yet more than anything else, it is the parade's signature floats adorned in thousands of colorful holiday lights and huge Macy's-style balloons that keeps the crowds coming back for more! Consistently voted one of the best local events in the Coachella Valley, the parade was also voted one of the Top Ten Holiday Parades in the country in an AOL survey. "Over the years, the Palm Springs Festival of Lights Parade has become a beloved holiday tradition in downtown — bringing thousands of Coachella Valley residents and their families as well as tourists from all over the world to come see the twinkling floats while celebrating the joy of the holiday season," says Mary Jo Ginther, Director of the Palm Springs Bureau of Tourism "There's no other special event in the Coachella Valley quite like it!"
Location + Route: The Parade is on Palm Canyon Drive between Ramon and Tamarisk Road.
If you are looking to buy or sell a home in the wonderful warm winterland of the Coachella Valley, give Kim Harris Chiarelli a call at 760-895-8457. She is a full time local resident with 25 years of real estate experience who specializes in Senior Living and Country Club Communities.